Swiss Water®
VOYAGE ROAST (DECAF)
Experience the pure, rich flavor of coffee without the caffeine or chemicals. A decaffeination process that preserves the natural taste of coffee, free from any unwanted additives. Zero caffeine, Zero Chemicals, Same top-notch coffee taste.

ROAST PROFILE: Light - Medium.
FLAVOUR NOTES: Nutty & Sweet Toffee.
ESPRESSO BLEND SWISS WATER DECAF
SWISS WATER DECAF
ORIGIN: BRAZIL, EL SALVADOR, INDONESIA, ETHIOPIA, PAPUA NEW GUINEA.
HIGHLIGHTS: Kosher, Halal, Caffeine-free, Chemical-free Swiss Water® Process.

Using only water, temperature, and time to gently remove caffeine, while preserving all the coffee's original characteristics. The Swiss Water® seal means you're getting the very best cup of decaf, free of chemicals or residual processing flavors. Read more at www.swisswater.com.
MASTER THE BREW
OPEN
Open your adventure proof pouch.
RIP
Rip open your epic drip filter.
FIT
Fit to your favourite mug.
FILL
Fill filter with hot water until fully drained. Repeat 3 times.
TIDY
Dispose responsibly. Take it home.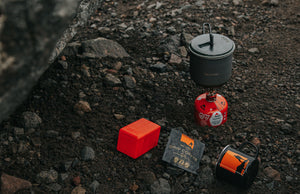 Top-notch coffee for every adventure
LETTING YOU SOAK IN
THE EPIC MOMENTS,
WHILE YOU BREW AND
REFUEL FOR YOUR JOURNEY.
AN ADVENTURE-PROOF POUCH, EASY TO USE. JUST ADD HOT WATER.