CRISP FLORAL
SUMMIT ROAST
Experience the ultimate coffee lover's dream with our Summit Roast. Picture yourself perched on the summit, surrounded by breathtaking beauty. As the sun rises, the cold, fresh air invigorates your senses and the aroma of freshly brewed coffee fills the air. With a bright acidity, our crisp and clean Summit Roast is the perfect way to start your day and experience the unique flavor profile of high-altitude grown coffee at its best.

ROAST PROFILE: Light - Medium.
FLAVOUR NOTES: Floral & Caramel.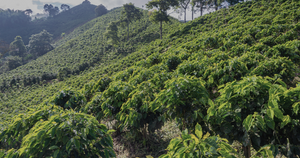 Colombia Single Origin
COLOMBIA
ORIGIN: POPAYAN, CAUCA, COLOMBIA

Nestled in the lush department of Cauca, Popayán is a coffee lover's paradise. Situated at 1700 meters above sea level, the region's topography is ideal for growing exceptional coffee. The Meseta de Popayan, sheltered by the majestic Andes mountain range, boasts a unique climate and altitude that creates a harmonious balance of flavors. Savor the rich, floral and caramel notes in every sip, a true representation of the region's terroir and expertise.